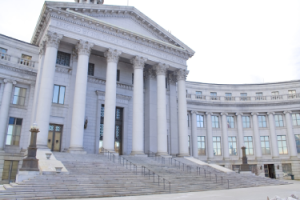 Bidari Civil Defense represented the defendants in this breach of contract case.
Defendants were a medical surgery center and surgeon in New York who had leased certain equipment from the Plaintiff-a California corporation.
Plaintiff alleged Defendants failed to pay the full price of the equipment ($275,000.​00) and demanded its return. A lawsuit against defendants was filed in Orange County. My client's general counsel found me via the internet.
Defendant contended the terms of the written agreement were not what he agreed to and as such filed a cross complaint against Plaintiff for fraud. The problem however is that in California, the contract and its terms speak for themselves and regardless of what the parties may have negotiated or discussed or even perhaps agreed is irrelevant to the written contract.
Moreover, Plaintiff is a financial institution that operates a lucrative world-wide business and litigates its cases vigorously through a very knowledgeable and formidable attorney. So the odds were stacked heavily against my client.
Nonetheless, after conducting discovery and responding to more than 800 discovery requests from Plaintiff, we settled the case according to my client's wishes.
My client did not pay any more monies to Plaintiff and instead and to the contrary received title to the equipment in question.
Even better yet, plaintiff's counsel (whom I respect much) asked me if he could refer me to other clients as he was impressed with my
Thankful for the trust, the business and of course the victory. Also, my clients and I have never personally met as they reside in New York.
(Alliance Funding Group v. Cortland ENT, et al. CASE NO. 30-2018-00988538-CU-BC-CJC (Orange County Superior Court.)